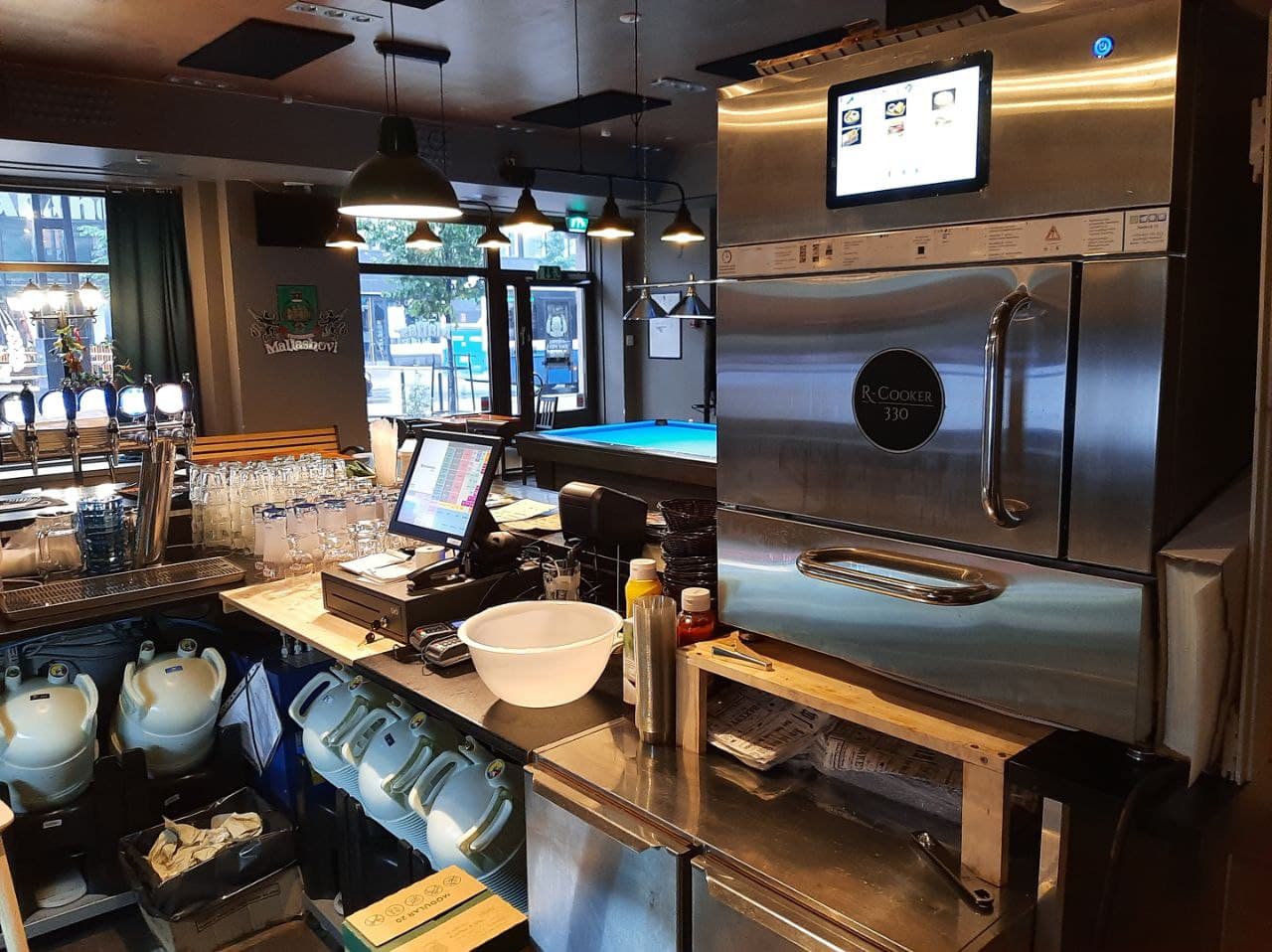 Privacy statement of the R-Menu website visitor register
1. Registrar
R-Menu Oy (Company ID FI08635783) Lentolantie 32 36220 Kangasala, FINLAND
2. Contact person
Data protection officer: privacy@r-menu.com
3. Purpose and basis of processing personal data
R-Menu processes your personal data for the following purposes:
for the analysis, development and statistics of the r-menu.com website; mixed
for producing targeted advertising, communication and content and for optimizing marketing measures.
for creating and maintaining customer relationships
The basis for processing your personal data is your consent. You accept the use of essential cookies when you browse our website. The use of other cookies requires
4. Personal data to be processed
R-Menu processes the following personal data:
unique anonymous random identifier; and
your visit to R-Menu's website and related information
information provided via the contact form, such as name, email, phone number
5. Information sources
R-Menu collects your personal data using cookies and similar technology services of third parties. R-Menu collects your personal data using, among other things, analytics tools (such as Google Analytics).
6. Recipients of personal data
R-Menu uses the following applications, to whose providers R-Menu can release cookie information:
Google Analytics: Web analytics
Google Tag Manager: Tag management
Hotjar: User Analytics
R-Menu transfers your personal data to its service providers only to the extent that they participate in the implementation of the purposes described in this privacy statement. Service providers may not use personal data for any purposes other than those described in this privacy statement and for the purposes described in the conditions applicable to the contractual relationship between R-Menu and the service provider. R-Menu can change its service providers identified here or add them, in which case R-Menu will update this statement as necessary.
7. Transfer of personal data outside the European Union or the European Economic Area
The application service providers mentioned above can process personal data outside the EU and EEA. In this case, transfers are carried out in compliance with applicable legislation and the requirements set therein.
8. Retention period
Cookie data that can be read as personal data is stored as follows:
Session cookies, as a rule, for the duration of the session (but no more than 30 minutes) or until you close the browser.
Permanent cookies, as a rule, until you delete the cookie or for a maximum of two years..
The information provided on the contact form will only be kept while the matter is being processed
9. Protection of personal data
R-Menu takes care of the data security of your personal data with appropriate administrative and technical security measures. R-Menu has limited the scope of personal data processing to those persons whose job duties include the processing of the personal data in question. Systems containing personal data can only be accessed with separately issued personal usernames and passwords.
The systems and databases containing personal data processed by R-Menu are located on servers that can only be accessed by designated and authorized persons due to their work duties. R-Menu has protected servers and data networks with an appropriate firewall and other technical protections.
10. Your Rights
In accordance with applicable data protection legislation, you have the right at any time to:
get access to your personal data (right of inspection);
demand the correction of your inaccurate and incorrect personal data or the completion of your personal data;
request the deletion of your personal data; and
request the restriction of the processing of your personal data (for example, while you wait for a response to a request to correct your personal data).
You must make a request regarding the exercise of your rights to the contact person mentioned in point 2. R-Menu may ask you to verify your identity or specify your request before executing it. R-Menu can also refuse to fulfill your request on the basis stipulated in the data protection legislation, in which case R-Menu will inform you of that basis.
11. The right to file a complaint with the supervisory authority
You have the right to file a complaint with the relevant supervisory authority if you believe that R-Menu has not processed your personal data in accordance with applicable data protection legislation. You can file a complaint with the supervisory authority of the Member State where you have your permanent residence or place of work, or where the alleged breach of data protection law has occurred.
Cookies
This website uses cookies. We use cookies to customize the content and advertisements we offer, to support social media features and to analyze our visitor numbers. In addition, we share information about how you use our site with our social media, advertising and analytics partners. Our partners may combine this information with other information you have provided to them or collected when you have used their services. By using our site, you accept the use of cookies.
Cookies are small text files that websites can use to make the user experience more efficient.

According to the law, we can store cookies on your device if it is absolutely important for the operation of the site. We need your consent for the use of all types of cookies.

This site uses different types of cookies. Some cookies are set by third-party services on our website.